Dacland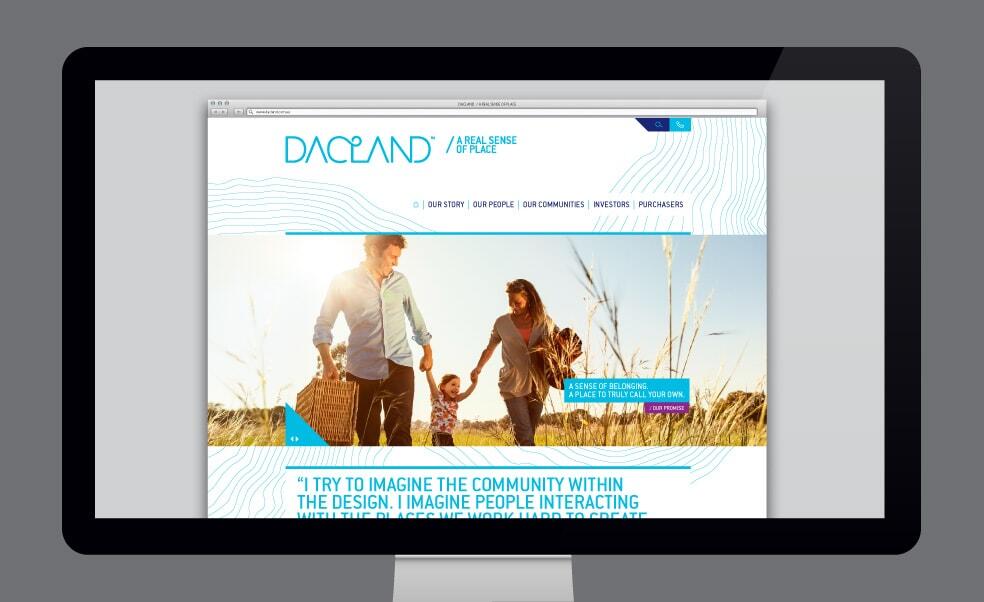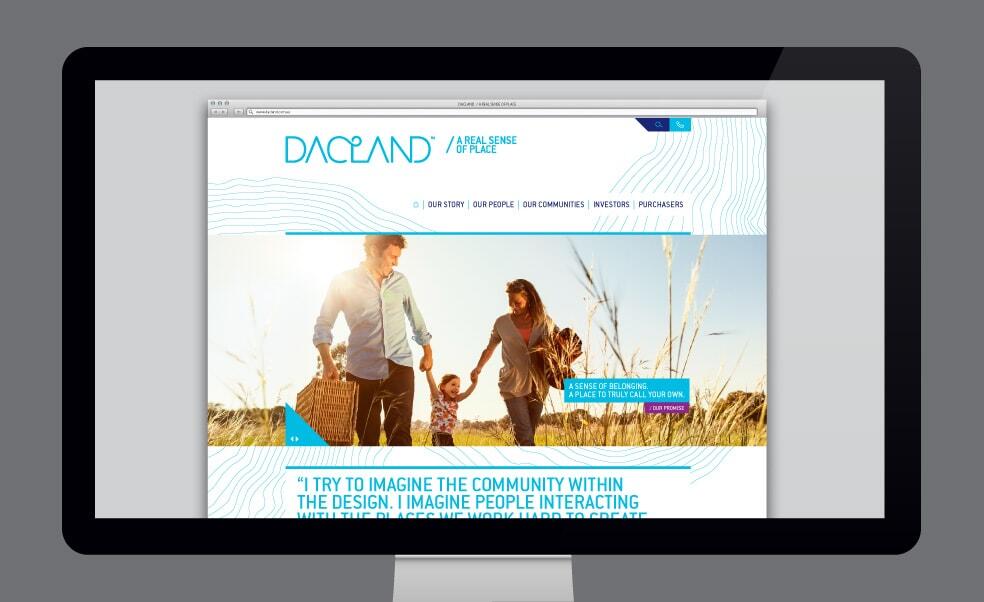 Dacland: Brand Strategy, Brand Identity & Logo Design.
The team at Dacland truly pride themselves on building communities with 'a real sense of place', setting a benchmark in the Australian property development industry. Creative Order built a new brand strategy and identity for Dacland to help fast-track it into its next phase of growth.
The new identity demonstrates Dacland's expertise and commitment to creating beautiful places to live. The looping logo-type is a simple detail which communicates a sense of belonging, highlighting their passion for creating communities that bring people together. As well as creating the brand identity and developing a complex range of sales and marketing material, our team also created the new Dacland website. Our interior design team were also asked to help create their Melbourne head office interior in South Yarra, Victoria. Our brief was simply to design a sophisticated space that would give its new brand the presence it deserved.
"Working with Creative Order has been a fantastic experience for Dacland. They have been able to seamlessly turn around comprehensive, demanding projects in minimal time and with superb quality. The team at Creative Order is extremely attentive and never ceases to amaze us at the sheer dedication they have to the creation of all of our public facing marketing materials. They have single-handedly re-vamped our corporate branding and boldly managed to get up one of our development projects in a record amount of time. The brands and designs delivered by Creative Order are always well received by the market place and continue to propel the Dacland name as an innovative market leader in the property space."
Ebony Petteway, Dacland
Самым популярным видом кредитования физических лиц в России является займы онлайн, который возможно получить без справок и поручителей в течение одних суток.